Today's Pickup
ツアーファイナル
Tour Final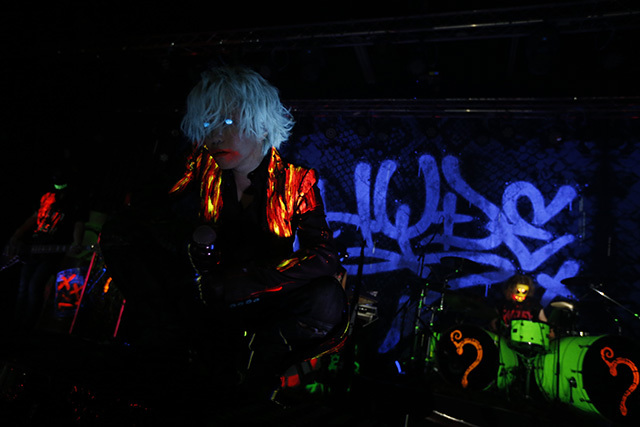 FUKUOKA BARK UP 2日目です。
毎回ツアーの中のひとつをピックアップして
お届けしてきたこのダイアリー。
ついに迎えたツアーファイナルの
ピックアップ・テーマは
ズバリ! 「ツアーファイナル」です。
6月29日のZEPP TOKYOを皮切りに
スタートした"HYDE LIVE 2018"も
本日のFUKUOKA BARK UPで
ついにファイナル。
「ファイナル! ビシッとキメてやるぜ!」
というHYDEの気合い入れで
熱いライヴがスタートしたのでありました。FUKUOKA BARK UP It is the second day.

This diary that picked up and delivered one of the tours every time .
Finally I picked
up the theme of the final tour tour finally met
! It is "Tour Final".

"HYDE LIVE 2018" which started on June 29th starting with ZEPP TOKYO also finally finished
today's Fukuoka Bark Up
.
There was a hot live started with
HYDE's enthrallment saying "FINAL! WITH YOU KIETE!"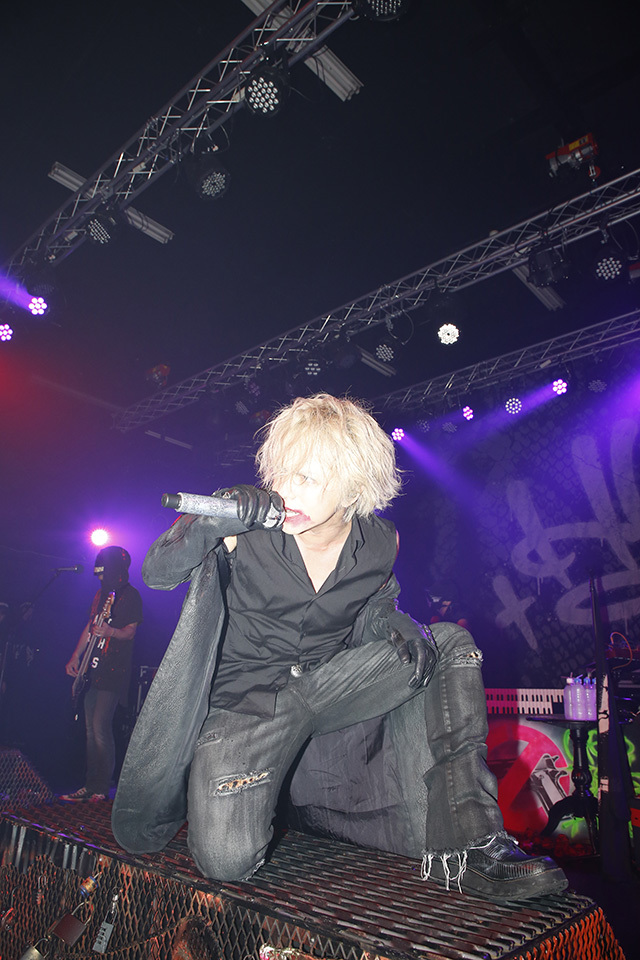 ファイナルとあって、
ファンのみなさんもとにかく熱い!
オープニングの「FAKE DIVINE」から
フロアは熱狂&大興奮で
HYDEの気合いに応えるかのような盛り上がりに。
MCでは、
「いろんな人に手を借りて
メンバーにも助けられて
スタッフにも助けられて
このツアー自体はマイナスからスタートしたけど
大きな一歩だったんじゃないかなと思います」
と、ツアーへの想いを話してくれたHYDE。
ということで、
バンドメンバーのみなさん、
本当にありがとうございました。Having been with the final
, everyone's fans are hot anyway!
From the opening "FAKE DIVINE"
floor is enthusiasm & excited
like exciting like HYDE 's excitement.
In the MC,
"to borrow a hand to many people
also helped the members
also helped to staff
the tour itself I started from minus
I think that I think we was a big step,"
and, the thought of the tour HYDE who told me about it.
So,
everyone of the band members,
thank you very much.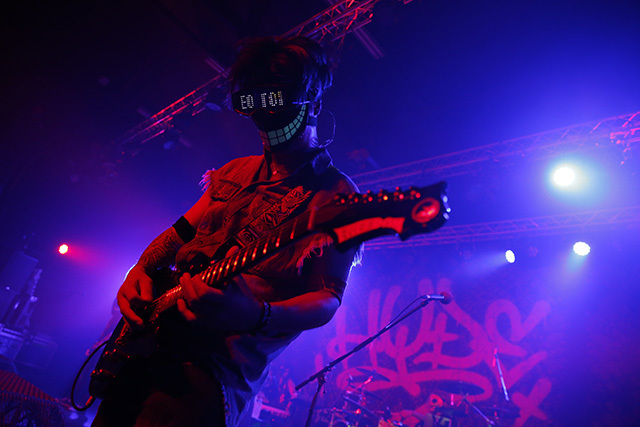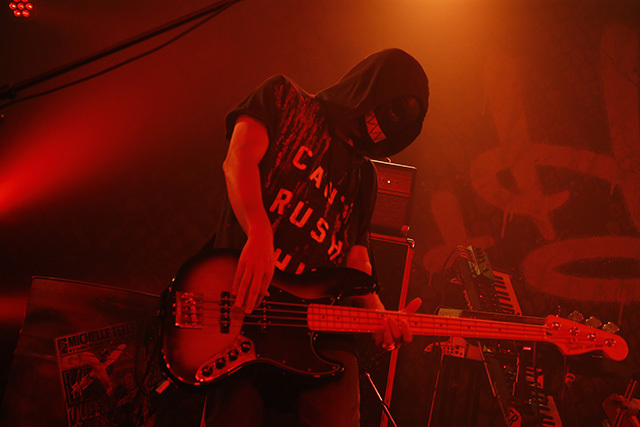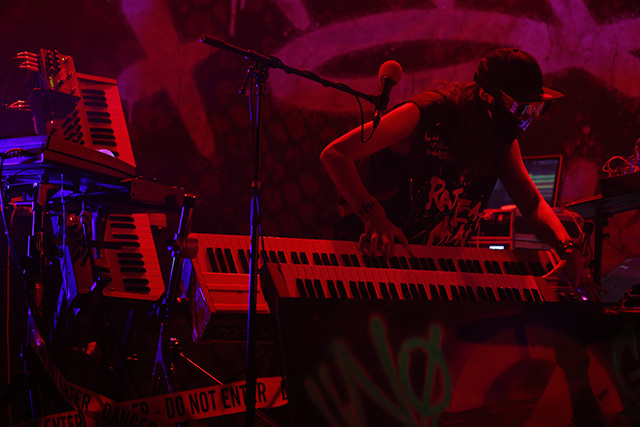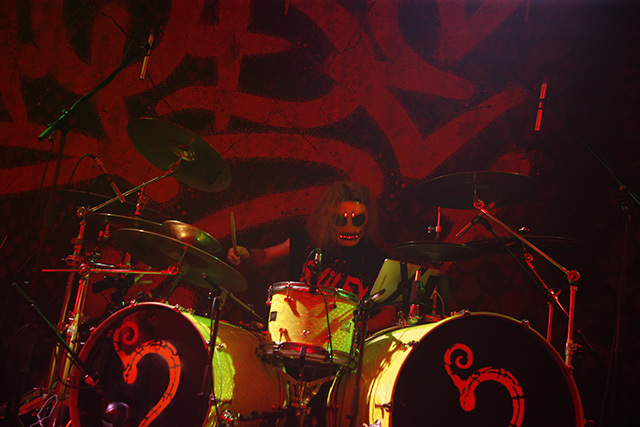 そして最後は
「今年は災害がたくさんあって
僕は何もできないけど
そこに行くだけでも力になれるって
気づいた年でもあります。
早く普通の世界に戻れることを祈って歌います」
と、「ORDINARY WORLD」を
心を込めて披露。
バラをフロアに投げて、ライヴは終了……And at the end,

"This year there are lots of disasters and
I can not do anything, but it is also a year I noticed that
even going there would be powerful, I pray that I can return to the ordinary world as soon as possible ," says "ORDINARY WORLD "with full heart. Throw the roses to the floor, the live ends ......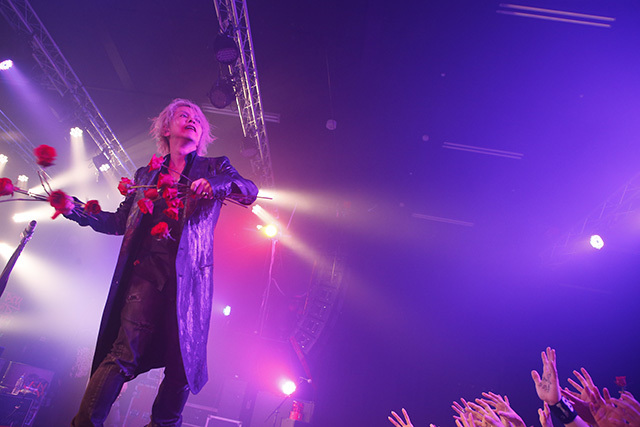 ……と思いきや、
聴き慣れたあのSEが流れてくるではありませんか!
そして、「Happy Halloweeeeeen!」という
HYDEの声を合図に
「HALLOWEEN PARTY」がスタート。...... I think

that SE seems to be comfortable listening to!
And "Halloween Party" starts
with the voice of HYDE "Happy Halloweeeeeen!" As a signal
.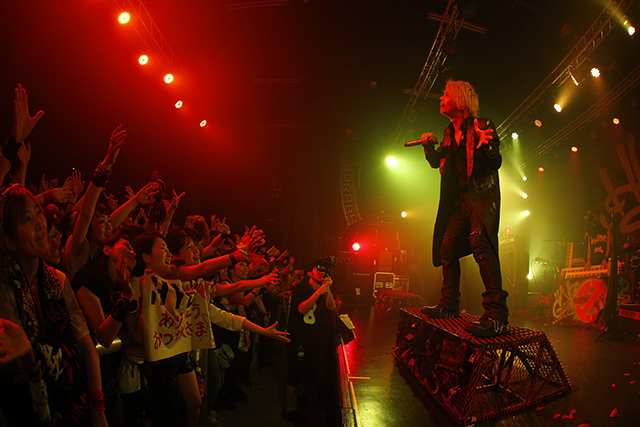 九州から遠征して参加するのは
なかなか難しいというみなさんのために、
そして、ツアーは終わるけど、
まだまだ楽しいことはたくさん待ってるよ!
というHYDEのメッセージが込められた
「HALLOWEEN PARTY」の演奏で
笑顔の大団円となりました。For

everyone who wants to go out from Kyushu and participate in it is difficult,
and the tour ends, but I
still have a lot of fun waiting!
It was a great circle
of
smiles with the performance of "HALLOWEEN PARTY" with the message of HYDE saying .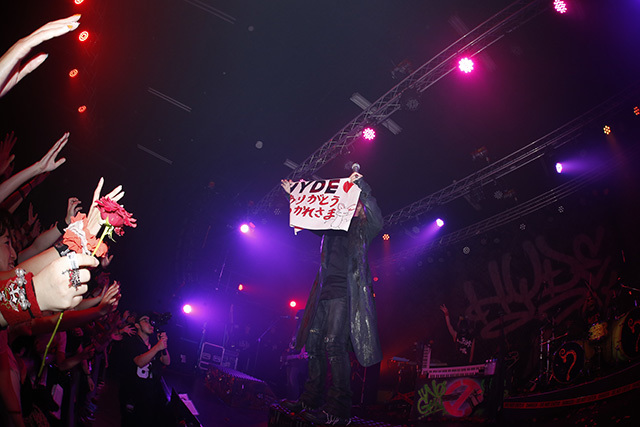 全33公演に渡って全国を駆け抜けた
"HYDE LIVE 2018"。
各地で大暴れしてくれたHYDEISTのみなさん、
会場には来られなかったけど、
このダイアリーを読みながら
遠くから応援してくれていたHYDEISTのみなさん、
本当にありがとうございました!


"HYDE LIVE 2018" which passed through the whole country over all 33 performances .
Everyone at HYDEIST who ramped up in various places,
I could not come to the venue, but thanks to all the people of HYDEIST who cheered me from far away
while reading this diary I really appreciated it!