2018.10.09 FUKUOKA DRUM LOGOS DAY 1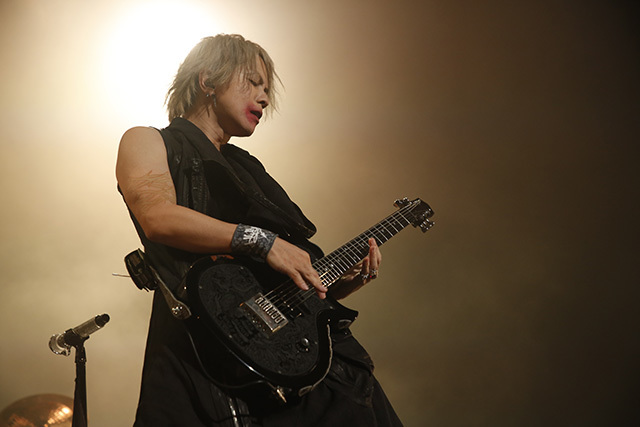 FUKUOKA DRUM LOGOS 1日目です。
本日のピックアップ・テーマは
「ギター」です。
ライヴ中、HYDEが弾いているギター。
今回のツアーでは
HYDEがギターを弾く曲は
アンコールで演奏されている「AHEAD」だけなので
貴重なお姿となっています。FUKUOKA DRUM LOGOS It is the first day.
Today's pickup theme is
"guitar".
During the live, HYDE is playing the guitar.
In this tour,
HYDE plays the guitar is
a
valuable figure because it is only "AHEAD" which is played at encore .
ということで、
「AHEAD」の頭はギターマスクマンと向き合って
おなじみのフレーズを繰り出します。
このフレーズ、何度聴いても
テンションが上がりますね。So,
the head of the "AHEAD" is opposite the guitar mask man
will pay-out the familiar phrases.
Even if you listen to this phrase, how many times will the
tension go up?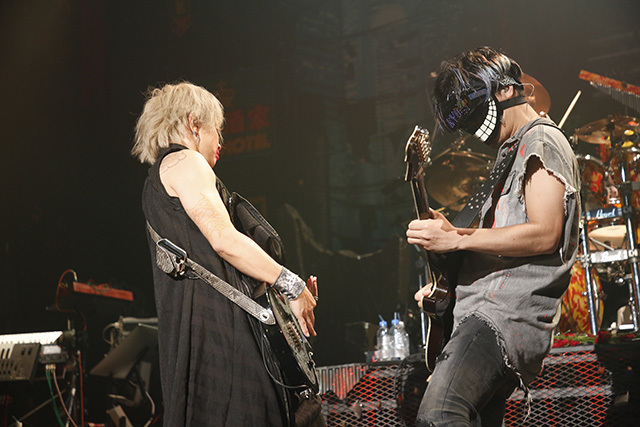 このギターはVAMPSのときから
愛用しているギターで
HYDEオリジナルのデザインが
ピックガード部分に彫られている
世界にひとつしかないギターなのです。This guitar is a
favorite guitar from the time of VAMPS
HYDE original design is only one guitar in the world
carved in the pick guard part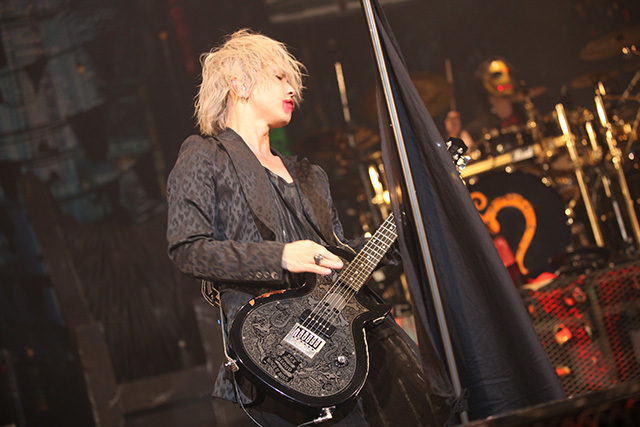 そして、「AHEAD」が終わると
ピックをポ〜ン!
次から次へとポ〜ン!And when "AHEAD" is over,
pick up !
From one to the next!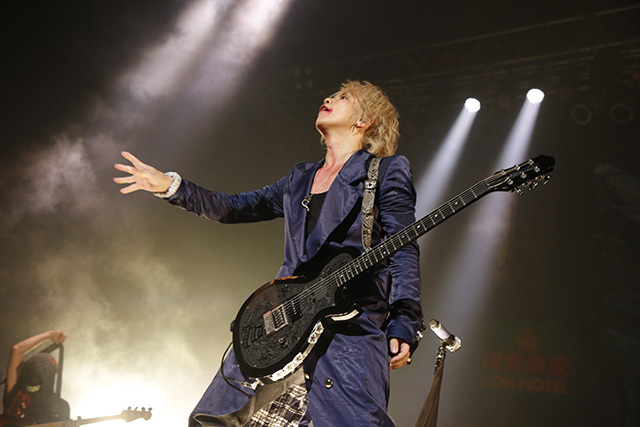 写真を見てもおわかりのように
ピックを落としてもすぐに次のピックが持てるよう
HYDEのギターの側面には
たくさんのピックが貼り付けられているのです。
そして、「AHEAD」の最後は
おなじみのこちらでお別れです。Even if you look at the picture, as you can see, a lot of picks are pasted on the side of the guitar of HYDE
so that you can have the next pick immediately after dropping the pick .
And the end of "AHEAD" is
a farewell party here familiar.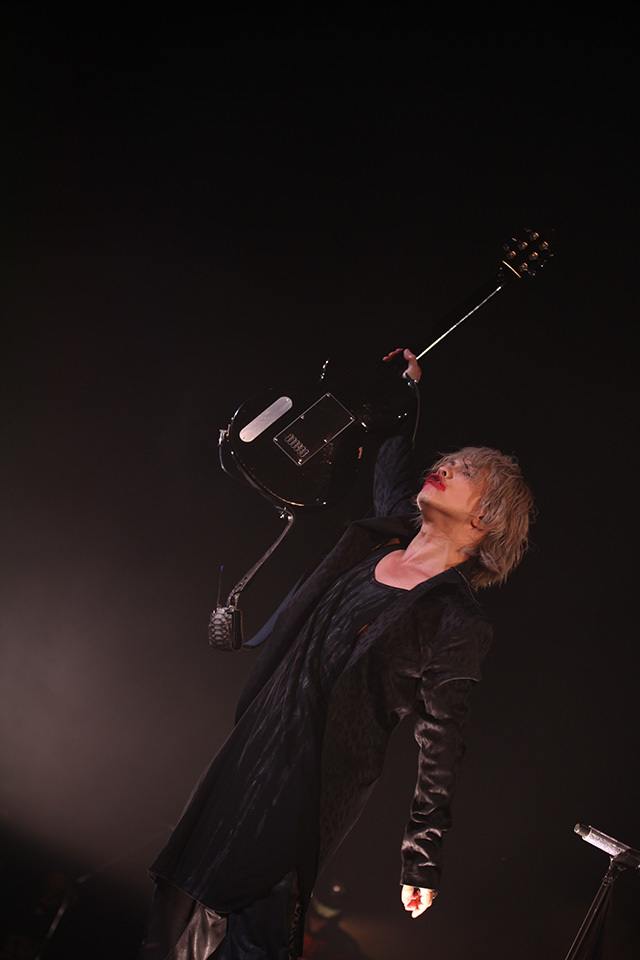 「獲ったどー!」"Pretender!"