2018.10.02 ZEPP NAGOYA DAY 1
Today's Pickup
集合写真
group photo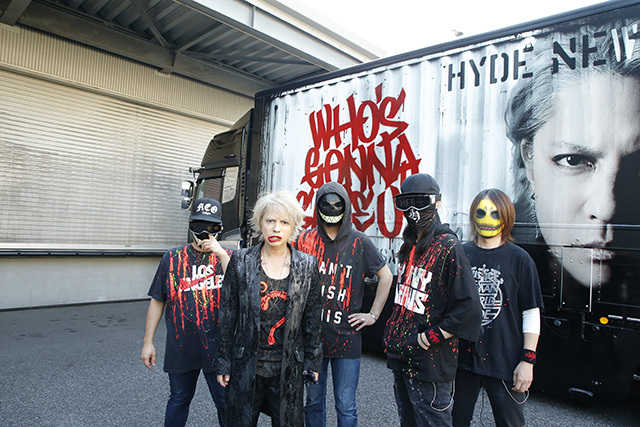 ZEPP NAGOYA 1日目です。
本日のピックアップ・テーマは
「集合写真」です。
ライヴ5分前には毎日必ず撮影している集合写真。
ツアーの記念でもあり、
HYDEとバンドメンバーの
気合い入れの意味も兼ねて行われるのが
この集合写真の撮影です。
ということで、ツアー初ZEPP NAGOYA It is the first day.
Today's pickup theme is
"group photo".
A group photo taken without fail every day 5 minutes before the live.
It is also a celebration of the tour, it is taken of this group photo that is done in combination with
HYDE and
the meaning of cheating on the band members
.
So , on the first day of the tour ZEPP TOKYO!日の
ZEPP TOKYO!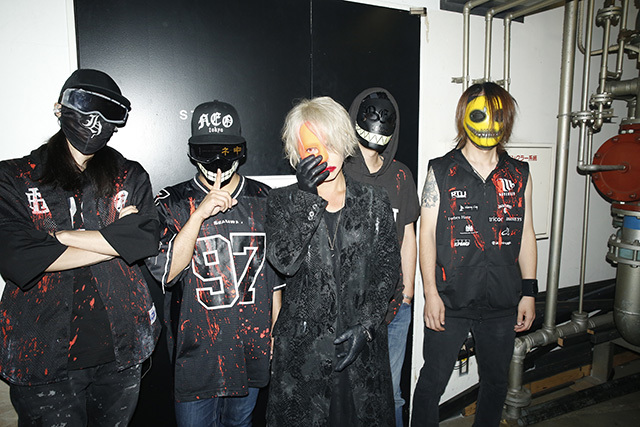 なんだかまだ初々しい感じもします。
HYDEの髪はクリクリ度低めです。
続いて、ZEPP SAPPORO。Somehow I still feel unusual.
HYDE 's hair is low in crickle degree.
Subsequently, ZEPP SAPPORO.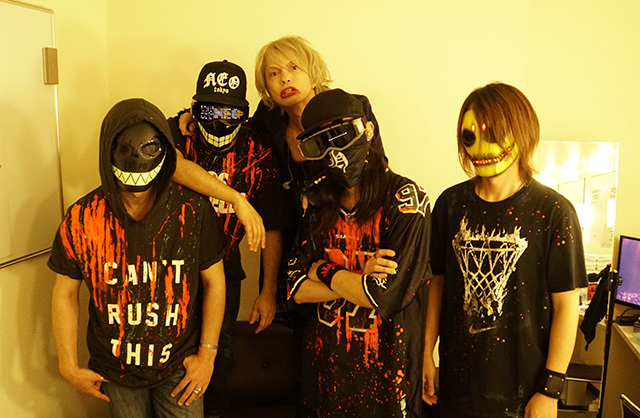 そして、SENDAI PIT。And SENDAI PIT.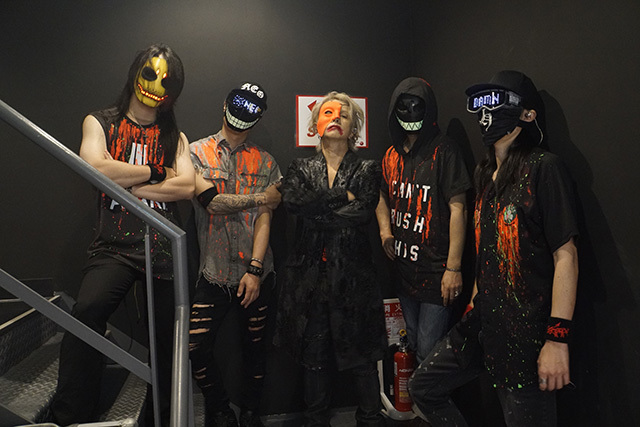 あら?
密かにメンバーが二人入れ替わっています。
HYDEのマスクも新しくなっているのに
お気づきでしょうか。
ZEPP OSAKA BAYSIDEでは
2階にあるウッドデッキで撮影。Oh?
Two members are secretly swapped. Have
you
noticed that the mask of HYDE is also renewed ?
ZEPP OSAKA BAYSIDE
shoots on the second floor wood deck.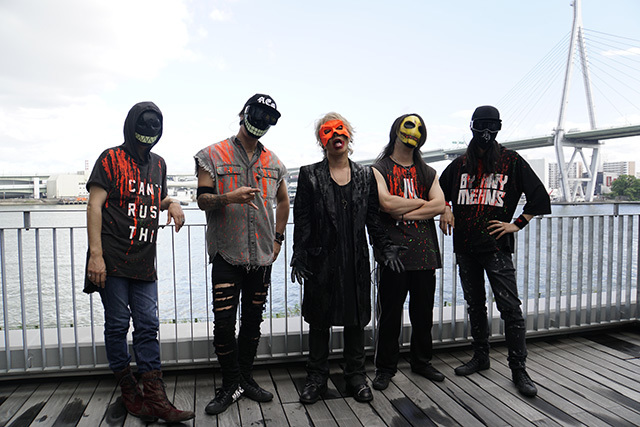 青空がいまいち似合わないメンバーたちでありました。
そして、9月に行われた
追加公演のZEPP TOKYOでは
賑やかな楽屋でも撮影しています。The blue sky was a member who does not suit well.
And
at ZEPP TOKYO of the additional performances which took place in September, we
are shooting even in a lively dressing room.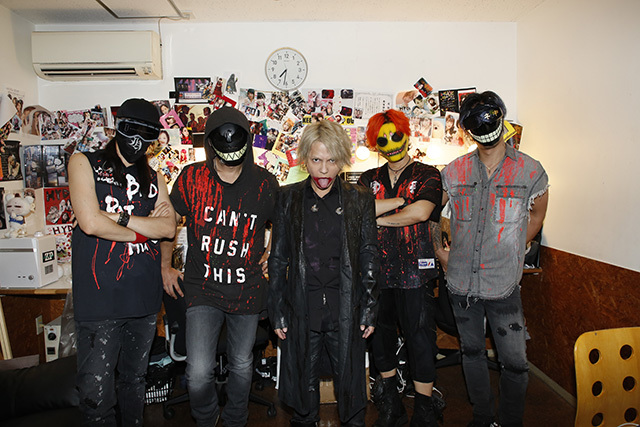 さらに追加公演の
ZEPP NAGOYA初日。
こっそりと楽屋口に停めてある
ツアートラックの前で撮影しているのですが
1枚目の写真と比べておわかりのように
7月の名古屋と10月の名古屋では
こんなにも明るさが違うんですね。
日が暮れるのも早くなりましたね。
もうすっかり秋ですね〜。In addition,
ZEPP NAGOYA first day of additional performances .
It is secretly
taking a picture in front of a tour truck parked in the mouth of the dressing room
, but as you can see from comparison with the first picture, the brightness differs so much from
Nagoya in July and Nagoya in October
is not it .
It is earlier for the sunset to fall.
It is already autumn!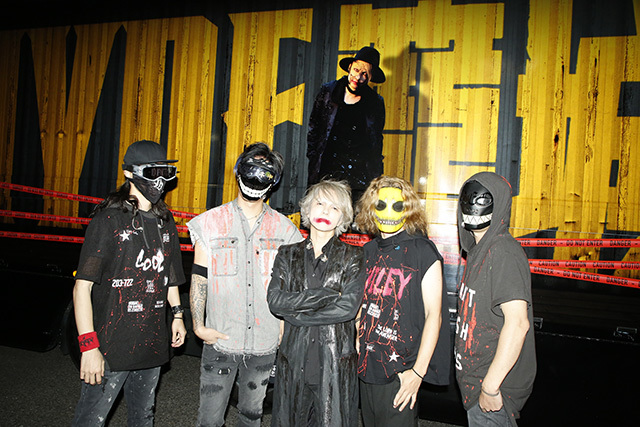 そんな季節の移り変わり、
メンバーの変遷も見て取れる
集合写真なのでありました。It
was a
collective photograph that can see the transition of such seasons and members .