2018.09.07 ZEPP TOKYO DAY 5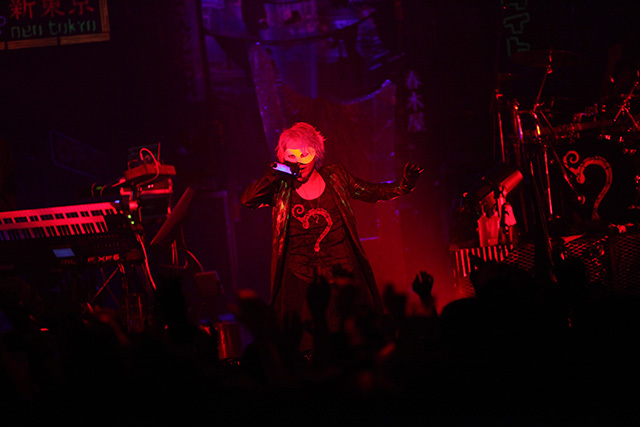 It is the 5th day of ZEPP TOKYO.
Today's pickup theme is
"Mask HYDE".
In this tour, I think you already know that
all the band members are mask manners,
but HYDE will also appear in the mask at the
opening
.ZEPP TOKYO 5日目です。
本日のピックアップ・テーマは
「マスクHYDE」です。
今回のツアーでは、
バンドメンバーが全員マスクマン、というのは
みなさんすでにご存知だと思いますが
オープニングでは
HYDEもマスク姿で登場します。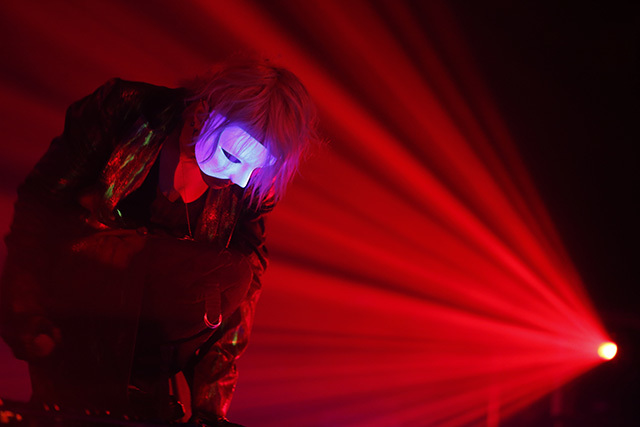 HYDE singing "FAKE DIVINE" in mask form.
The
mask also shines with black light .
Masks look the same each time, but there are
actually
some patterns with shapes and colors changed little by little . So
,
this is a
stereoscopic mask that is a bit rugged .「FAKE DIVINE」をマスク姿で歌うHYDE。
ブラックライトで
マスクも光っています。
マスクは毎回同じように見えますが
実はちょっとずつ形や色が変わったものが
何パターンか存在します。
ということで、
こちらはちょっとゴツゴツしている
立体的なマスク。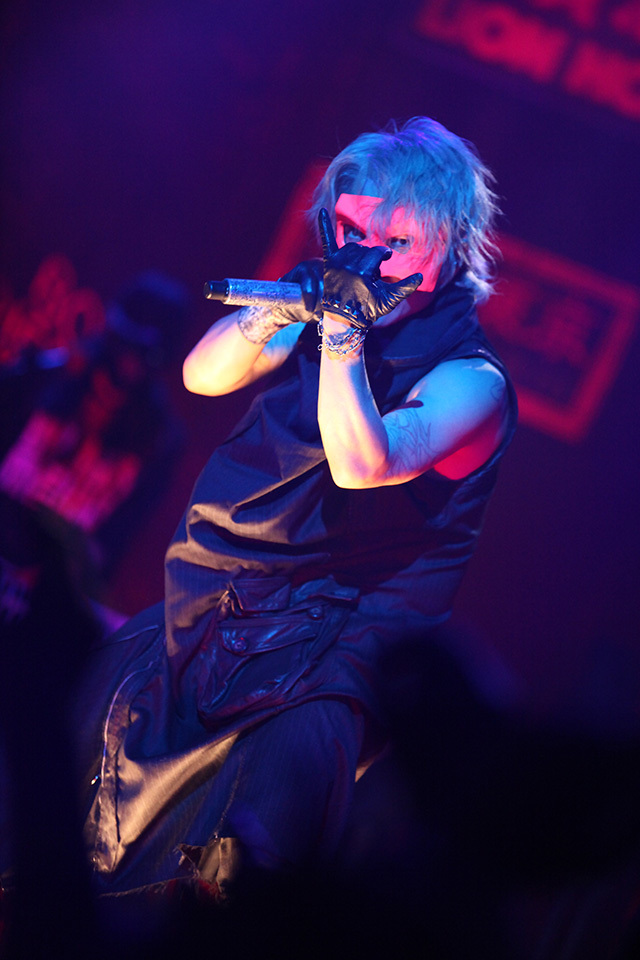 This song is also cool again as the song is over and the
masking throws behind the scenes 曲が終わって、後ろにひょいっと
マスクを投げる姿も
これまたカッコいいんです!
!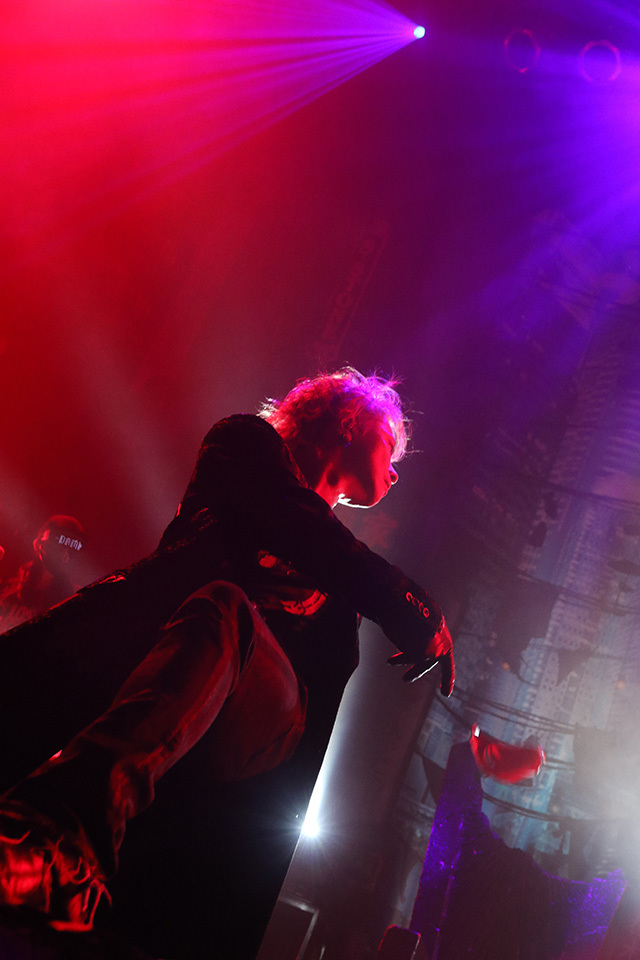 In the summer festival
, mask under the blue sky! さらに、夏フェスでは
青空の下でマスク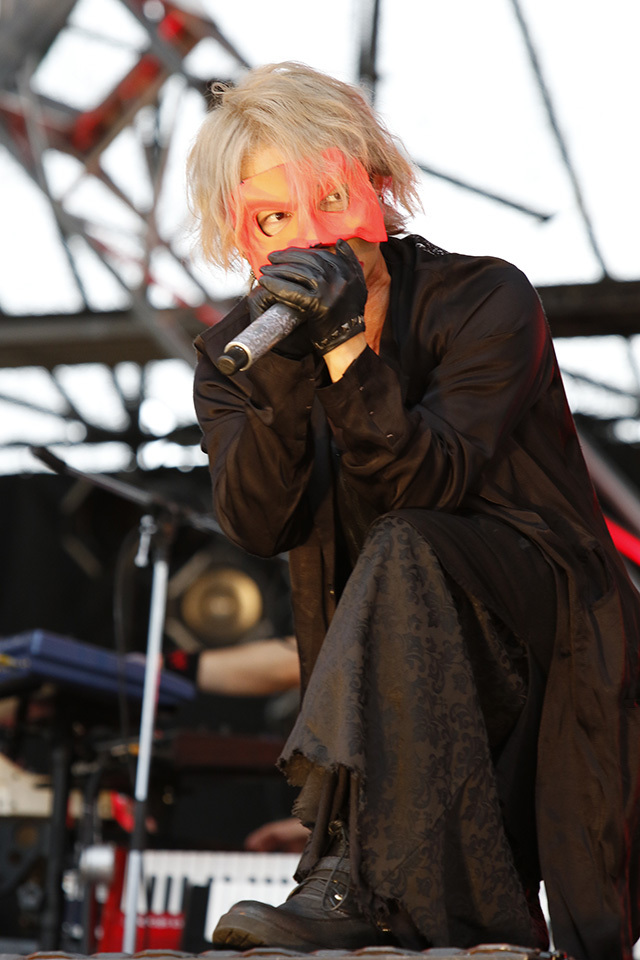 Lace and mask!レースとマスク!
STARSET and mask! STARSETとマスク!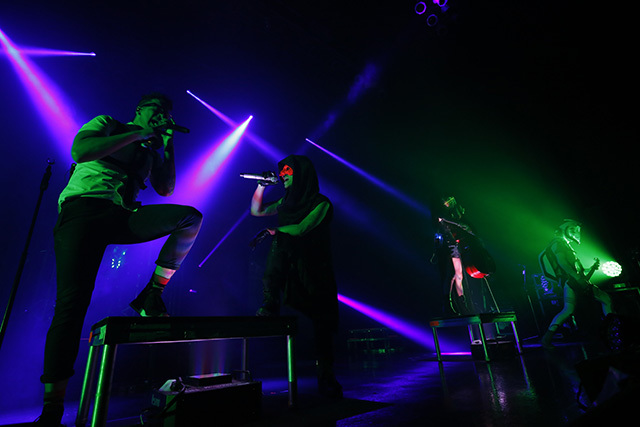 So,
I've been delivering the mask HYDE with my feet, but at the
end
I would like to part with a handsome Ikemen HYDE who removed the mask .ということで、かけ足でマスクHYDEを
お届けしてまいりましたが
最後はマスクを外したイケメンHYDEで
お別れしたいと思います