2018.09.05 ZEPP TOKYO DAY 4
Today's Pickup
FAKE DIVINE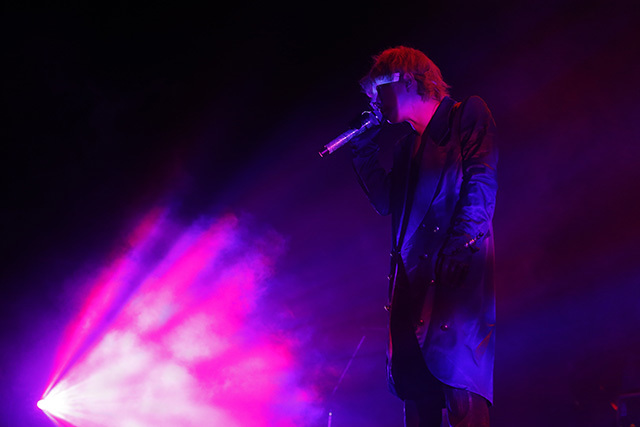 ZEPP TOKYO 4日目です。
本日のピックアップ・テーマは
「FAKE DIVINE」です。
新曲でありながら、
今回のツアーでは1曲目に演奏されている、
この「FAKE DIVINE」。
UVライトに照らされて浮かび上がる
荒廃的な未来都市とネオン看板の中で
マスク姿のHYDEが歌うオープニングは
2曲目の「AFTER LIGHT」に向かって
じわりじわりと迫ってくるような
何とも妖艶な曲であります。 It is the 4th day of ZEPP TOKYO.
Today's pickup theme is
"FAKE DIVINE".
Despite being a new
song,
this "FAKE DIVINE" which is being played the first song in this tour . HYDE sung by HYDE of mask figure singing in a devastating future city and neon billboard
floating up illuminated by UV lights is an incredible song that will soon come closer to the second song "AFTER LIGHT" .
作曲はMY FIRST STORYのShoさん。
信仰や絶対的なものに対しての反抗を書いた
背徳的な歌詞は
(英語なのでよくわかりませんが)
HYDEの甘く切ない歌声にピッタリ。
のっけから、うっとりです。Composition is Sho of MY FIRST STORY.
The
spiritual lyrics that wrote the rebellion against faith and absolute things are perfect for HYDE 's sweet and singing voice,
although I'm not sure as it is in English
.
From bat, it is enviable.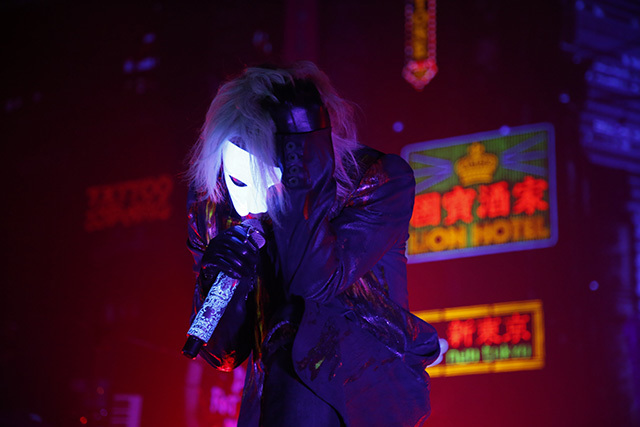 さらに、曲の途中では
「♪ウォーオー、オーオー」と、
フロアの大合唱を操るHYDE。In addition, in the middle of the song
"♪ Wow, Oh,"
HYDE manipulating the large chorus of the floor.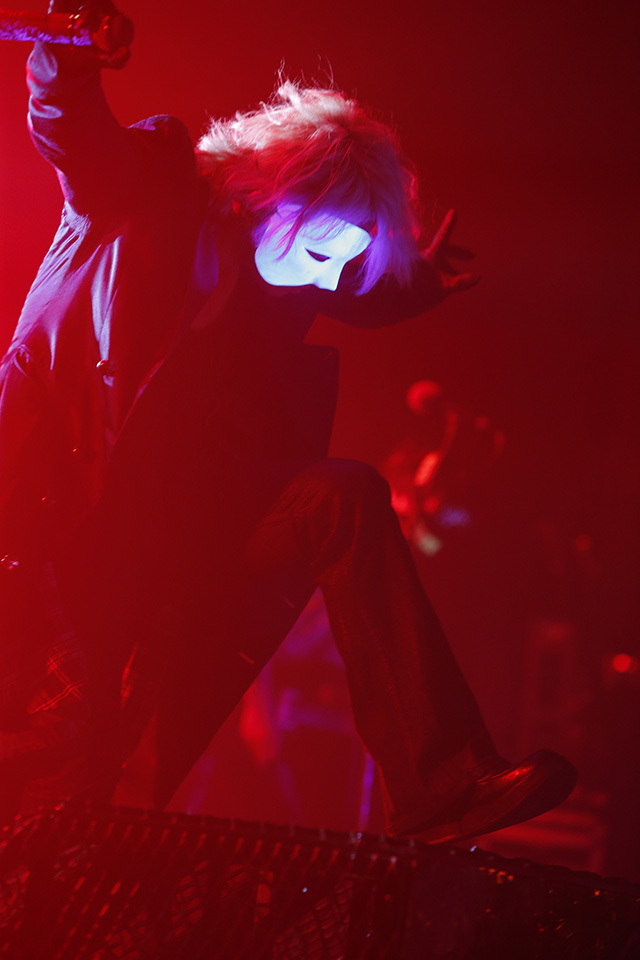 その美しい姿は
「オペラ座の怪人」のようでもありますね。
そして、サビになると激しいパフォーマンスで
フロアを揺らすHYDE。
思い出しても、身体が揺れてきますね。That beautiful figure is
also like a "phantom of the opera".
And when you get rusty
shake the floor with intense performance HYDE.
Even if I remember, the body will shake.
ということで、
「FAKE DIVINE」は10月24日リリース!
よろしくね!
So , "FAKE DIVINE" released on October 24!
Thanks!