2018.09.04 ZEPP TOKYO DAY 3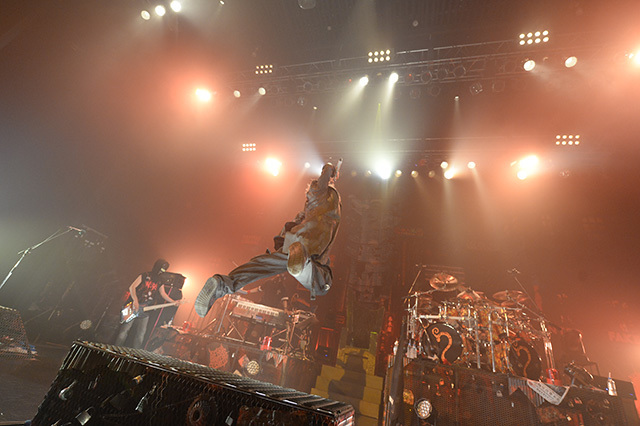 ZEPP TOKYO 3日目です。
毎回ツアーの中のひとつをピックアップして
お届けしているこのダイアリー。
本日のピックアップ・テーマは「HYジャンプ」です。
ツアー後半戦に入り、
アンコールの「RISE UP」の締めで
ジャンプを披露しているHYDE。
「行くよ〜!」(HYDE心の声)It is the 3rd day of ZEPP TOKYO.

This diary that picks up and delivers one of the tours every time .
Today's pickup theme is "HY Jump".
HYDE has entered the second half of the tour and is showing off jumping with
the closing of "RISE UP" of encore
.
"Go! -!" (HYDE voice of the heart)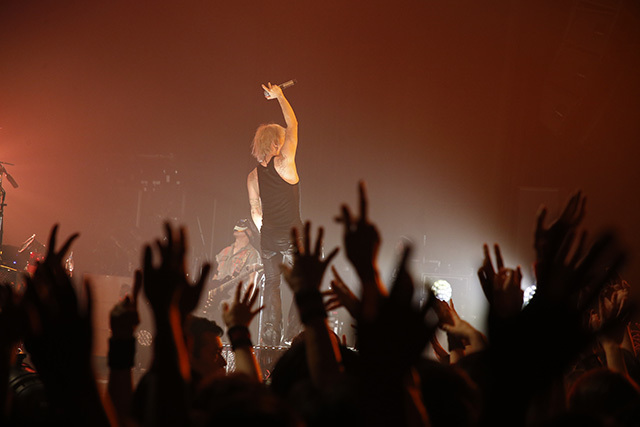 ジャ〜ンプ!Jump!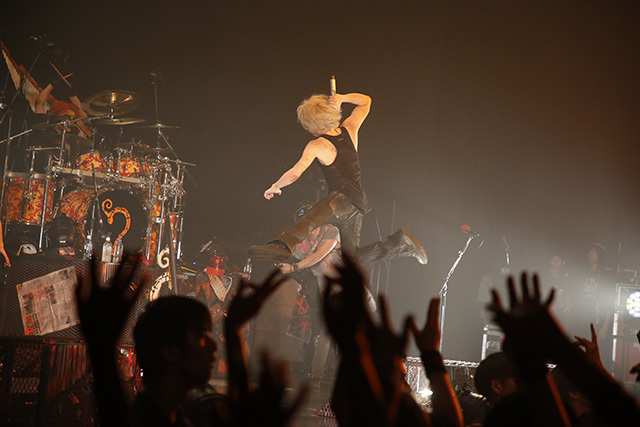 VAMPSのライヴでは、
「SEX BLOOD ROCK N' ROLL」の最後で
メンバー全員でジャンプする、というのが
定番でありましたが、
今回のツアーではなかなか登場しなかった
このジャンプ。
やはりHYDEのジャンプを見ていると、
こちらもテンション・アップですね。
実は、「OUT」の大サビ前では
HYDEはもちろん、バンドメンバー全員で
一緒にジャンプしています。
次にライヴに来られた際は、
みなさんも是非ご一緒に
ジャンプしてみてはいかがでしょうか。
ということで、
最後はおまけに……
朝のジャンプ!In the live of VAMPS, it was a staple to jump with all members at
the end of "SEX BLOOD ROCK N 'ROLL", but this jump did not quite appear on this tour . If you are still watching HYDE's jump, this is also a tension up.




Actually, before the big rust of "OUT",
HYDE, as well as all the band members
are jumping together. Why do not you join us
when
you next come to live
.

So at the end is the end ... ...
morning jump!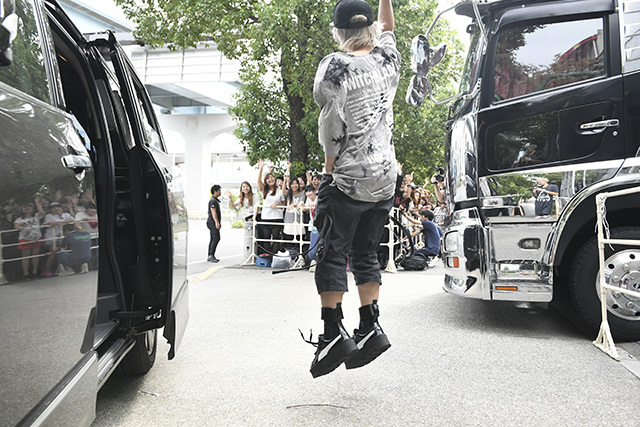 からの、夜のジャンプ!Jump from the night, from!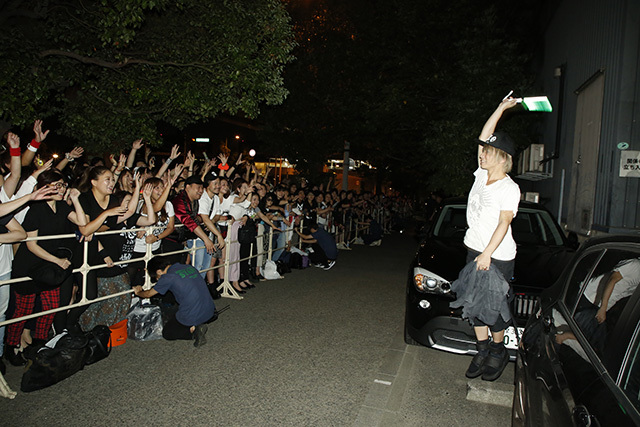 そして、野郎どもめがけて
HYジャ〜ンプ!And bastards
HY Jump!