2018.07.26 ZEPP OSAKA BAYSIDE DAY 2
Today's Pickup
Black Light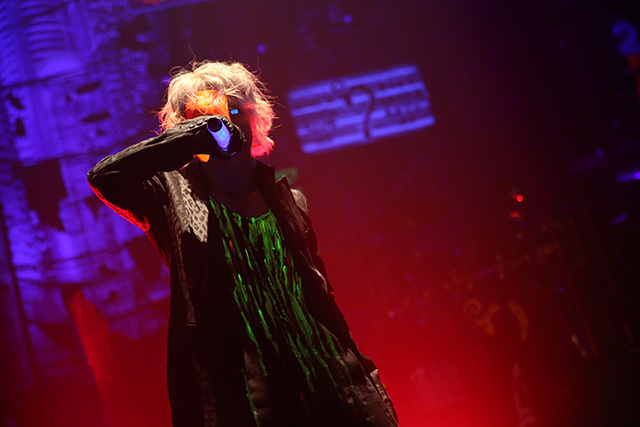 ZEPP OSAKA BAYSIDE Day 2.
Today's pickup theme is "black light".
The tour was decided
, HYDE began thinking
about the stage set and production in
earnest in the middle of March.
While creating trial and error with the production staff,
we are creating a future city for the existence of "HYDE"
, but the
stage director
was promoted at the same time
as
the stage set
.
The key to this stage is black light.
In MV of single "AFTER LIGHT"
there is a directive that
graffiti letters painted with fluorescent paint on walls,
makeup, costumes also shine with black lights.
It highlights the back face of HYDE, and it is
like a dichotomy like Jekyll and Hyde.
It
is this stage that shows the
world view to the stage director and
shows it with further spread.
At the opening, the whole stage
gorgeously lights up with black light.
ZEPP OSAKA BAYSIDE 2日目。
本日のピックアップ・テーマは「ブラックライト」です。
ツアーが決定し、ステージセットや演出について
本格的にHYDEが考え始めたのが3月中旬のこと。
制作スタッフと試行錯誤しながら
"HYDE"が存在するための未来都市を創り出しているのですが、
そのステージセットと同時進行で進められていたのが
ステージ演出です。
今回のステージの肝となるのが、ブラックライト。
シングル「AFTER LIGHT」のMVでは
壁に蛍光塗料でペイントされたグラフィティ文字や
メイク、衣裳もブラックライトで光るという演出が。
それによってHYDEの裏の顔を浮き彫りにし、
まるでジキルとハイドのような二面性が映し出されます。
で、その世界観をステージ演出にも投影し、
さらに広がりを持って見せているのが今回のステージなのです。
オープニングではステージ全体が
妖しくブラックライトで発光。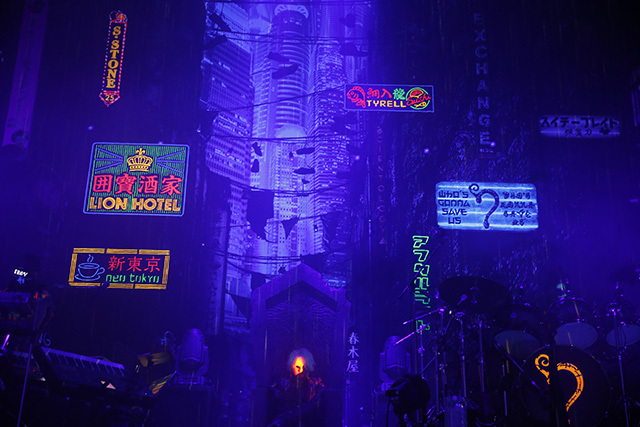 Neon signboards are not glowing with electric decorations and LEDs, but instead
introduce huge black lights,
signboards painted with special fluorescent paints
are shining with black lights.
It looks like a set of movies.
And the
mask and costume
worn by HYDE are
this street!
ネオン看板も、電飾やLEDで光っているのではなく、
巨大なブラックライトを導入し、
特殊な蛍光塗料で塗られた看板が
ブラックライトによって光っているのです。
映画のセットみたいです。
そして、HYDEが装着している
マスクも衣裳もこの通り!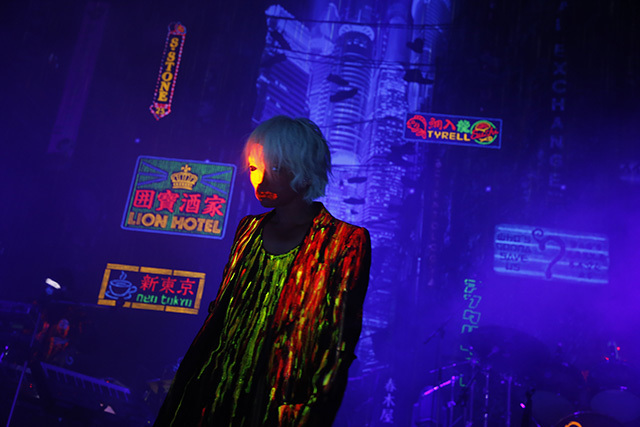 It shines!
In addition, microphone of HYDE ......
光ってます!
さらにHYDEのマイクも……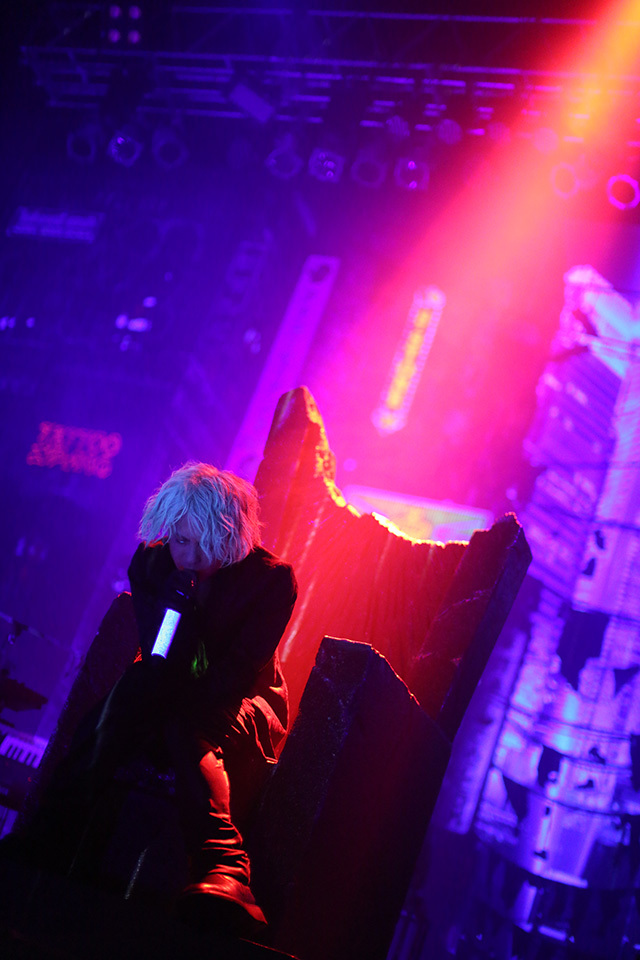 It shines!
Eye of HYDE ......
光ってます!
HYDEの目も……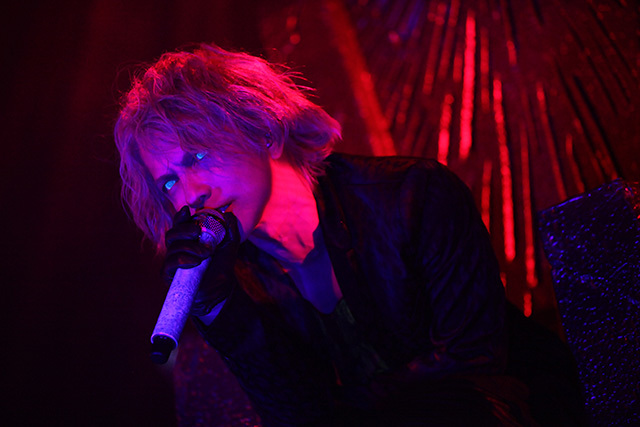 How come !!
And the band members' costumes and masks also flash!
どーだー!!
で、バンドメンバーの衣裳やマスクも発光!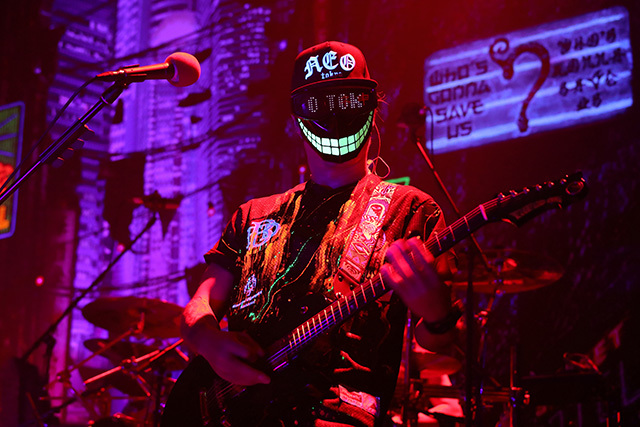 In the new song "LION",
after the call & response of HYDE and the floor
, the stage got darkened with
a
momentary break.
The world reflected in black light
was wearing a tremendous madness.
新曲「LION」では、
HYDEとフロアのコール&レスポンスのあと、
一瞬のブレイクでステージが暗転。
ブラックライトで映し出されたその世界は
凄まじい狂気を纏っているのでありました。