2018.07.15 ZEPP NAGOYA DAY 4
Today's Pickup
opening BGM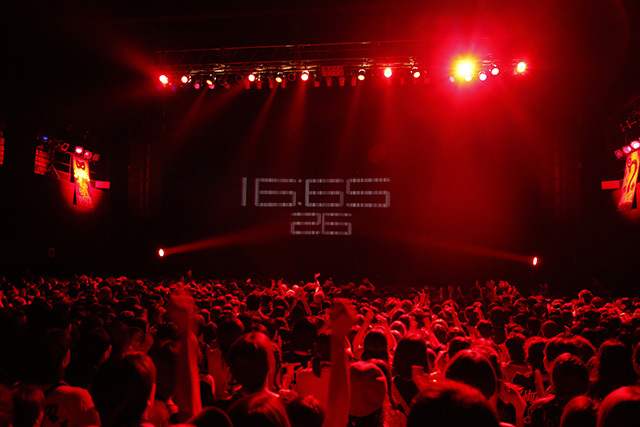 I
t is the 4th day of ZEPP NAGOYA.
The pickup theme to be delivered today is
"Opening BGM".
Yes,
it is a song that is flowing on the floor while you wait since everyone entered the hall .
Everyone, it seems to me that I do not care too much for BGM
because it is exciting for excitement toward the live starting from now
ZEPP NAGOYA 4日目です。
本日お届けするピックアップ・テーマは
「開場BGM」。
はい、みなさんが会場に入ってから待っている間、
フロアで流れている曲のことです。
みなさん、これから始まるライヴに向けて
ドキドキワクワクのため、
あまりBGMにまで気にしていないと思われますが。
.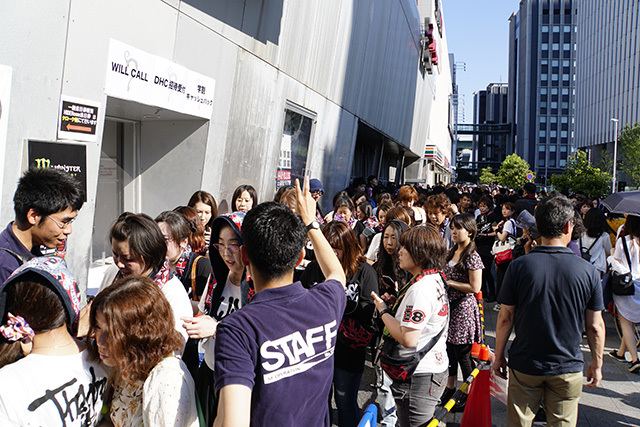 In fact
, HYDE proposed a song of opening BGM on this tour .
There was a nice idea of ​​HYDE
hidden there.
Well, the live of this day is the last day of the Nagoya performance, the
crown floor is exciting.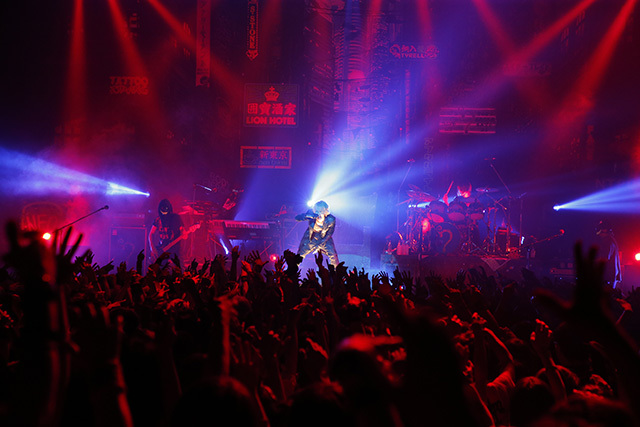 In the encore,
additional performances were announced from the mouth of HYDE, and the
floor became more exciting than crazy dance.
In additional ZEPP TOKYO performances, full day STARSET will be performed
as support · act
.
Last May, VAMPS participated as a
special guest on the US tour of I PREVAIL & STARSET,
deepening exchanges, and
this support and act was decided.
アンコールでは
HYDEの口から追加公演が発表され、
フロアはさらに狂喜乱舞の盛り上がりとなりました。
追加のZEPP TOKYO公演では
サポート・アクトとして
全日STARSETが出演することに。
昨年5月、I PREVAIL & STARSETのU.S.ツアーに
スペシャル・ゲストとして
VAMPSが参加したのをきっかけに交流を深め、
今回のサポート・アクトが決定したのです。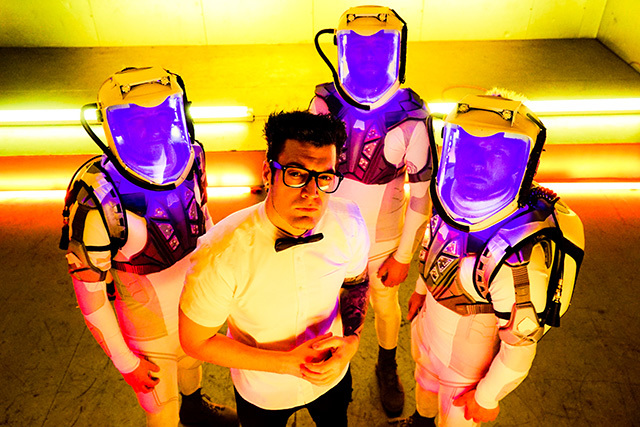 So, the introduction became longer, but
today's theme "Opening BGM" is.
Actually, all
BGMs that were flowing at the time of opening from the first day of this tour
were STARSET songs.
Yes, everyone,
please listen carefully from the next !
After the live end
,
a poster of Nagoya Performance added using HYDE's latest Ar Shoot which was the first show on this day also appeared!
ということで、前置きが長くなりましたが、
本日のテーマである「開場BGM」です。
実は、今回のツアーの初日から
開場時に流れていたBGMは
すべてSTARSETの楽曲だったのです。
はい、みなさん、次からはよ〜く耳を澄ませて
聴いてみてくださいね!
ライヴ終了後には
この日、初お披露目となったHYDEの最新アー写を使った
追加名古屋公演のポスターも登場!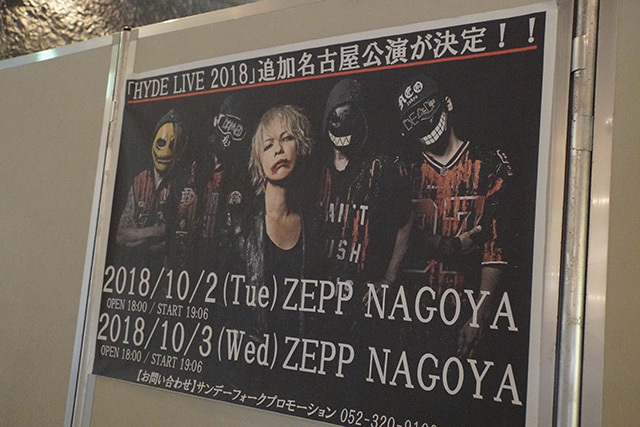 That
's
why, I am going to conclude with the appearance of HYDE, we are transcending today , because of the superb cool opening BGM .
ということで、超絶カッコいい開場BGMにちなんで
本日は超絶カワイイ、我らがHYDEの姿で
締めくくりたいと思います。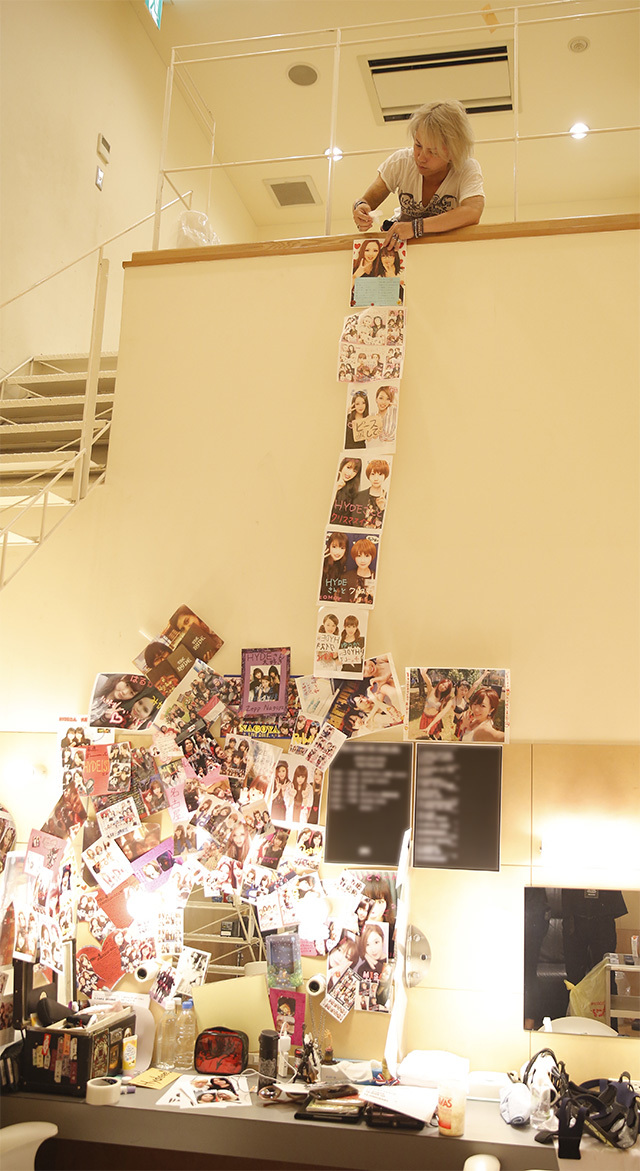 Photo:
HYDE sticking photos from everyone by tape themselves from the top of the loft.

写真: みなさんから届いた写真を自らテープでつなげて
ロフトの上から貼っているHYDE。