2018.07.12 ZEPP NAGOYA DAY 2
Today's Pickup
How to spend at a dressing room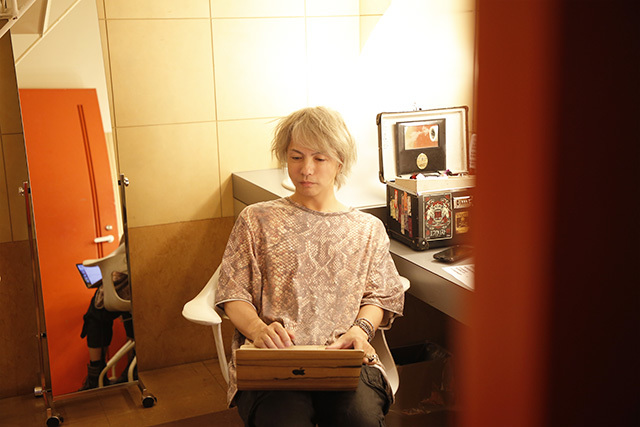 ZEPP NAGOYA It is the second day.
The pickup theme to deliver today is
"How to spend at a dressing room".
It is a
little peeping
at how it spends
time in
the dressing room,
the time from entering the
show
to the live performance
.
Here in Nagoya, we enter the venue earlier than band members,
and
HYDE often
checks e-mails and checks everyday
.
After finishing the check, we
are opening a lot of gifts that
have been received from fans
.
This is a handcrafted workshop.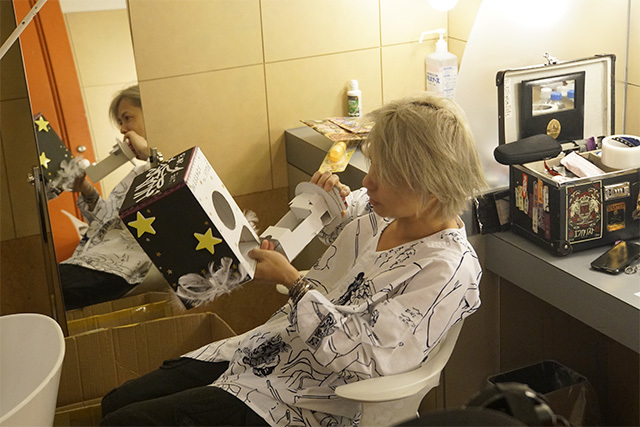 "That one? Do you have only one?"
I inadvertently removed the handle.
(After this, rest assured that it was doing it properly)
And, the stuffed animal of the present is here.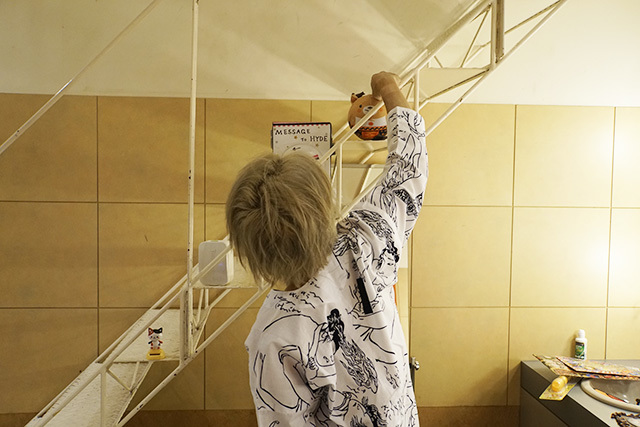 Try an interesting toy.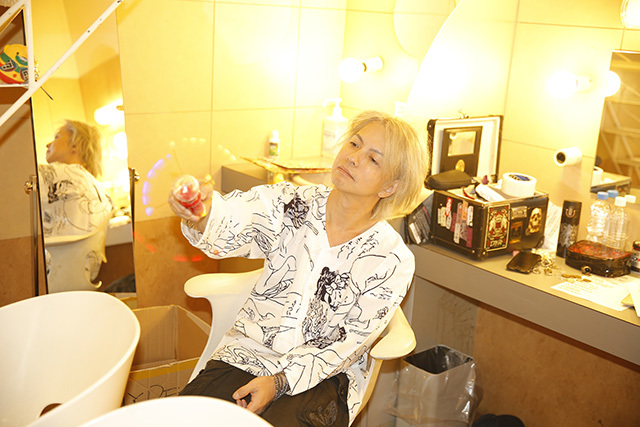 By the way,
I think that everyone was worried, but
this clothes was also included in the present.
As expected, I will dress it.
After finishing opening a gift like a mountain, I have
lunch.
"I wonder what today is~?"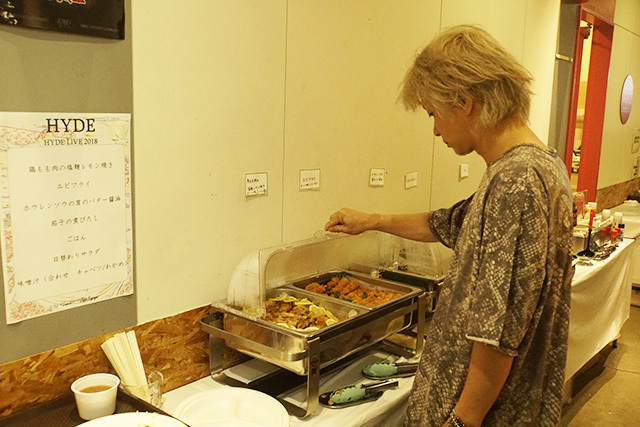 HYDE's lunch menu is staple
tofu somen, brown rice, vegetable salad.
There,
I will get something interesting
from the catering menu of the
day.
So
, the menu of this day was
a
healthy menu as usual like
brown rice, vegetable salad, miso soup and
chicken thigh meat
.
After the meal,
I signed
a
poster.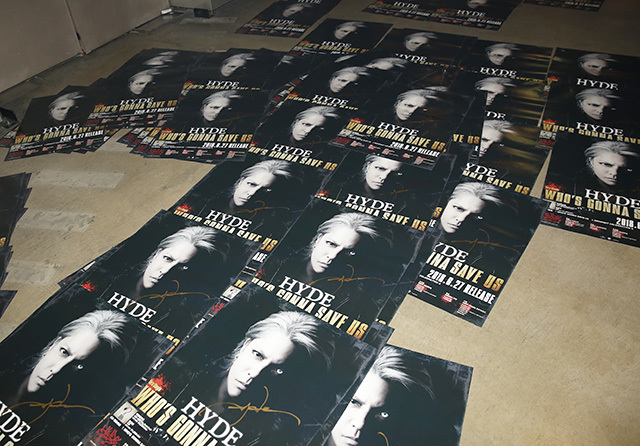 I will paste
the
photos and message cards
received from the fans
in front of my seat in the dressing room
with
petapeta.
And
clothes changed
to
costume
30 minutes before the live, and when
you draw red lipstick in front of
the
mirror
all the preparation is completed.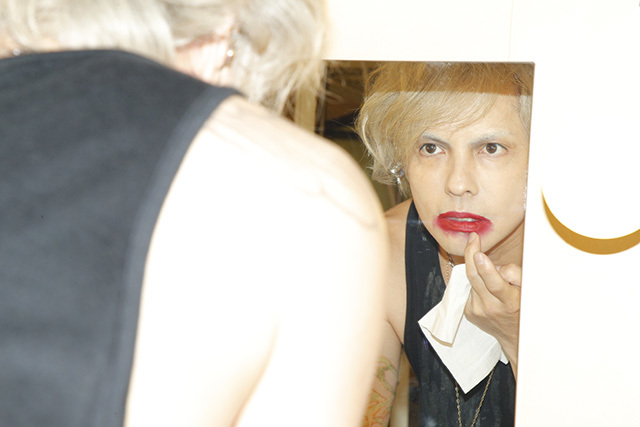 I could not write it here, but I was
thinking about computers,
listening to new song arrangements and sounds
, talking about music fun with band members.
The dressing room was a work room for HYDE,
it was an
important room
that is also a relaxing space before the live
show.
A cute picture of everyone who heals such HYDE
(Summer seeming swimsuit photo is also welcome!)
We are waiting for you soon!
(HYDE voice of heart)