2018.07.11 ZEPP NAGOYA DAY 1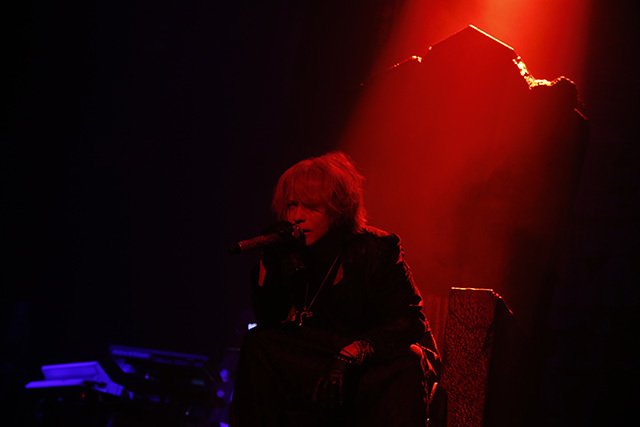 ZEPP NAGOYA It is the first day.
This diary
that picks up and
delivers
one of the tours every time
.
Today's pickup theme is "Throne".
The
stone throne of the huge stone
that appears in the center of
the
stage
is what draws attention
in the stage set of this tour
.
So
,
today we will include some spoiler so be careful!
At the opening, HYDE who was masked masked
appeared sitting on this throne.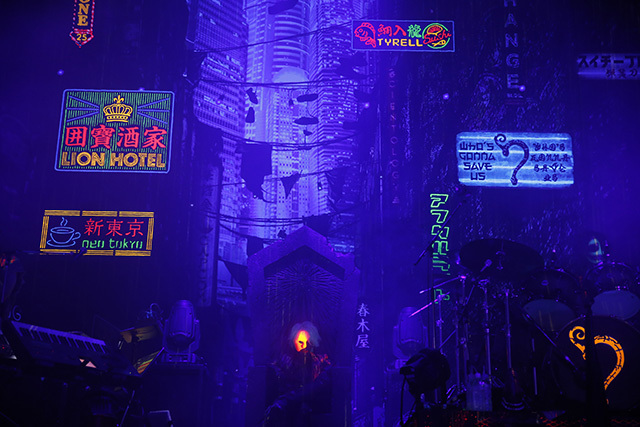 Yes, the mask also glows with a black light.
Actually this throne, at the
beginning of
the
tour had a beautiful shape, but
brush up further
to fit the world view of the decadent future city
.
It was because the
backrest part was
cut away
from the 4th day of Tokyo on
the order of HYDE
.
And, "DAMNED"
HYDE sings enthusiastically with this throne.
At this time HYDE's melancholy facial expressions are
everyone's melody.
It
is HYDE without enemies as
we
go
sitting on the throne of a huge stone
(Kippari!).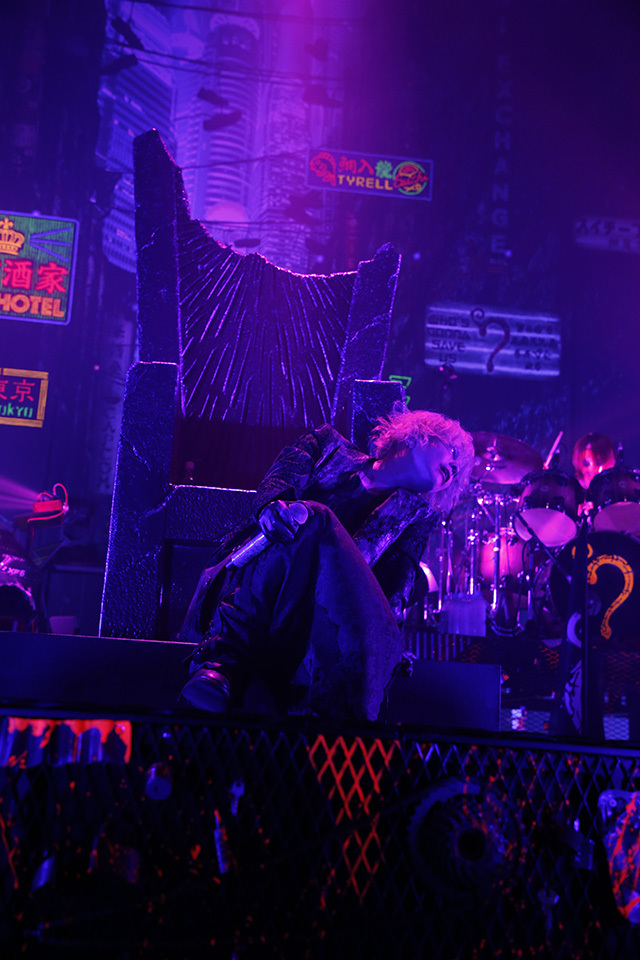 The following new song "SET IN STONE"
spreads the dark world with the heavy
reflected on the black light
.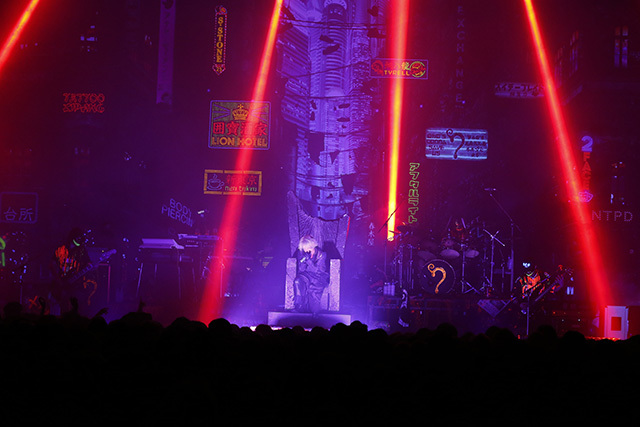 So this sexy figure as well!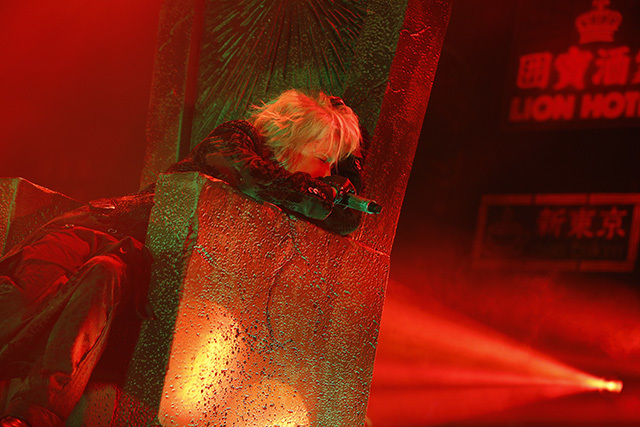 And in "MIDNIGHT CELEBRATION"
the style of standing on the throne and singing is a classic.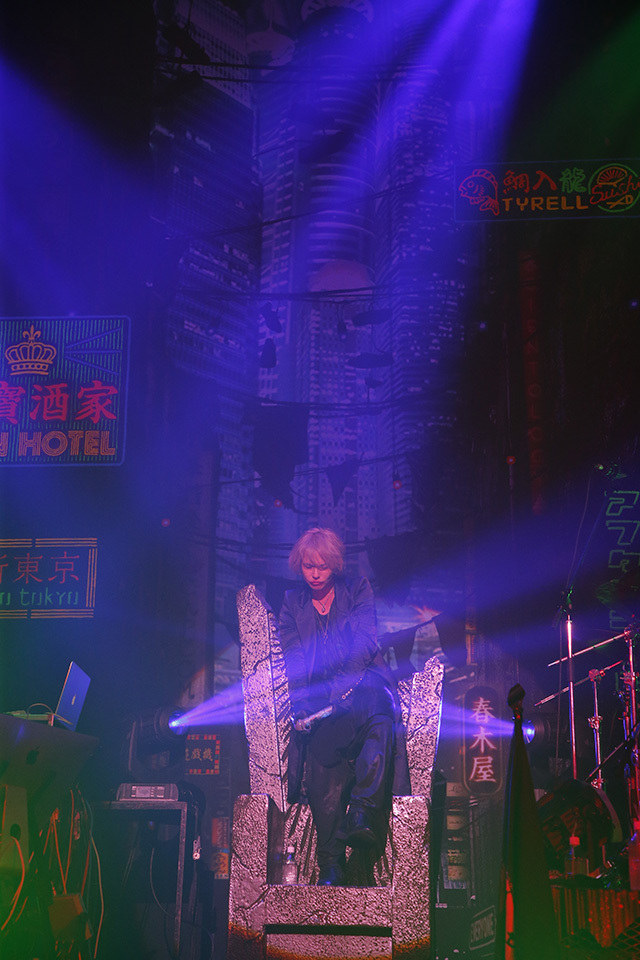 This throne which makes
the world of the darkness wrapped in a fairly tense sense of
"DAMNED" and "SET IN STONE"
even more impressive was because it shows
HYDE overwhelming charisma
.