2018.07.03 ZEPP TOKYO DAY 4
Today's Pickup
tour track
It is the 4th day of ZEPP TOKYO.
When you arrive at the venue, you first jump into your eyes
... Yes, here!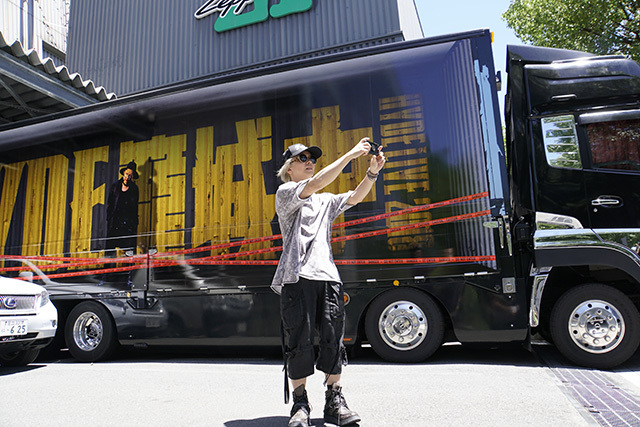 Jahn!
Today's pickup theme
"Tour Track" is.
So
, on the first day of the tour, I will be
taking self in front of the tour track.
By the way there were lots of
fans
on the front side,
but everyone
thought that the camera was pointed to HYDE
"Peace!"
"It's self-taking (lol)", it was
somewhat happy HYDE.
And on the fourth day of ZEPP TOKYO, we took a
picture in front of the truck.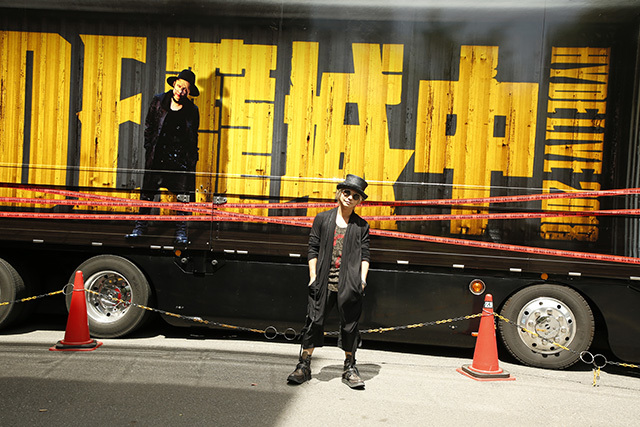 It is HYDE from HYDE.
What a luxurious thing.
This design was made by HYDE
"I want to like trick art"
.
It
is designed by HYDE
so that everyone can enjoy photographing in front of the track
.
And at ZEPP TOKYO I
could not see
the picture on the other side due to the parking lot
Yes, here is the left side!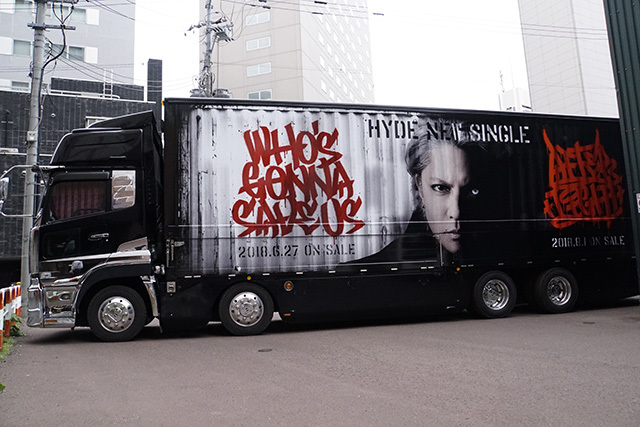 It becomes the announcement of the new single
which made the Ar photograph of HYDE the main
.
What's more!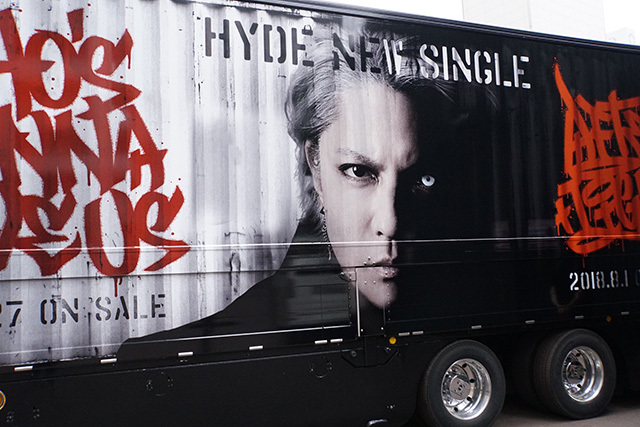 Since this track will run around the rest of the world,
everyone,
please
find a tour track and
shoot it and enjoy it.
(However,
please be careful
not to get
accustomed to accidents
so that it will not interfere with traffic on public roads
)
And on the fourth day of ZEPP TOKYO
live is a lively enthusiasm of Moon Mun.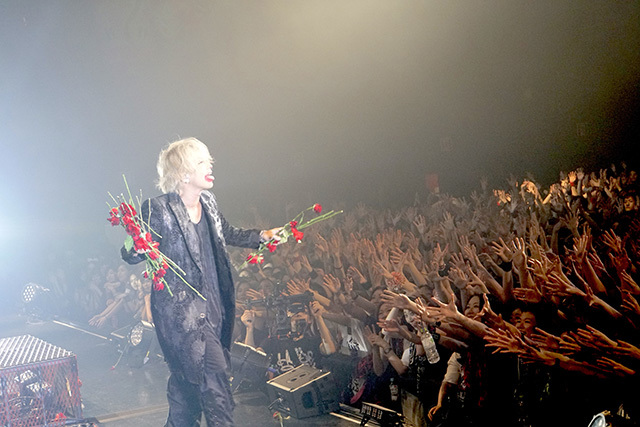 When the live was over, it
was HYDE that
throws the roses from
the
fans to the floor and
expresses gratitude.