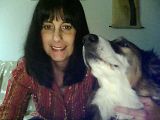 My disability application has been approved ~!



I was happy to receive the letter yesterday that said my disability application has been approved. I spoke with my friend at Human Resources & she said that 18 people where I worked have taken a buy out. Please send out some good thoughts & prayers to my coworkers who will be dealing with stress due to staff reduction.

I couldn't find my birth certificate ( a copy is required to proceed with the disability process ) & I was a bit surprised to find that it takes at least 4 weeks to get a copy from the State - but you can expedite your request with a private sector online provider
I had been needing a haircut - my Mom used to joke "When you are going to the hair salon, you are praying for hope"... haha
Before & After It's hard to see a difference, but my hair is more layered than it was before.