Shamelessly stolen from the Detroit news


My coworkers husband passed away yesterday - Wishing them blessings and peace. They seemed to really enjoy themselves as a family - I find her attitude very inspirational - I hope to see her this weekend.

I went to the post office this morning & saw the cutest Midnight Blue Angel Bear. I tried to find a picture of the item on the USPS site, but couldn't -
I bought it with my coworker in mind, but I didn't find out he had passed away until I arrived at work.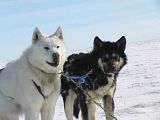 Such cool dogs~! Say Hi to Angel & Bear (While I was googling for the angelbear USPS collectable)

Images yoinked from Yahoo Auction:
I like the technicolor hair.... Gackt's tailor really needs to be shot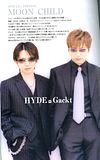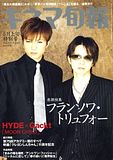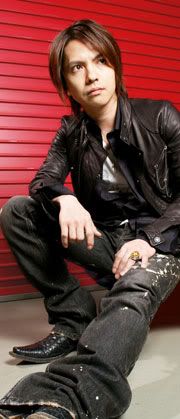 ZOMG a Hyde article not based on rumor and innuendo XD " The lovely Eleonora has a translation up on Ark bbs


Now I don't feel so bad about never donating during those pledge drives