Acid Android & MUCC Shanghai 4/22-23 2006 Details to be announced later
TV Info
Jan 6 2006 Music Fighter
*************************
acid android上海公演決定!!
*************************
2006年4月22日(土)23日(日)
acid android上海公演決定

☆詳細は追って発表!!
Hopefully I read that correctly and won't be responsible for any malicious rumors =p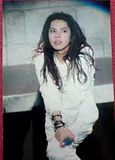 While Leigh was visiting, I showed him some nice birthday messages for me on Liv's board - and when he saw the pic Bluebird posted he said "She sure looks a lot like Hyde" - (to which I replied, That is Hyde.. )

The Midnight shift Nurse told me my hemoglobin was fine - so it looks good for me to go home tomorrow. Of course, that is if I'm not snowed in the hospital. It's been snowing like crazy.. ok not crazy but enough to make driving a pain.