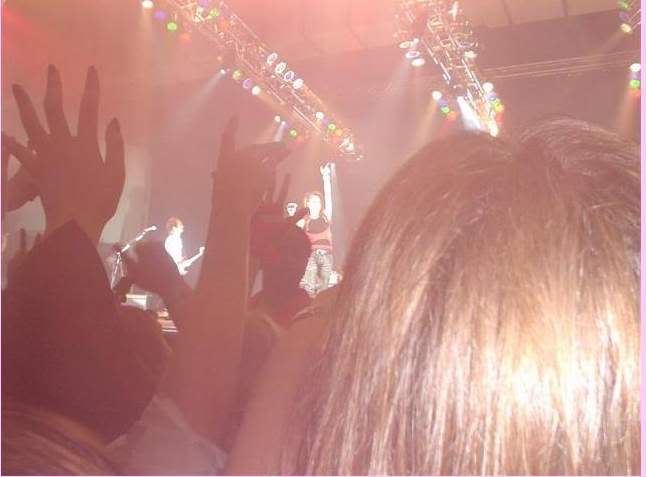 *chu* To lovely Thai fans (& cat's bbs & Rei chan for telling me) for their live pic - This was very much like the view I had..
I feel somewhat like a little kid does post Christmas day.. it seems an eternity waiting and waiting, then BLIP! It's gone..
(
Collapse
)
(
Collapse
)
(
Collapse
)
(
Collapse
)
(
Collapse
)
(
Collapse
)
I was just amazed at how good they sounded. Often, I've thought SMILE was written with Lives in mind & it was just my guess.. I rarely know what I'm talking about. Oh my, however I think I may have actually been right on the money..I think SMILE was tailor made for live performance.
It was just so nice to actually see them FOR REAL - and to be able to try and express in audible way how much I appreciate them. I must say my silly little Hyde/Laruku obsession - well no chance of that ending soon.
(
Collapse
)
(
Collapse
)
I wouldn't hesistate to do it again -
(
Collapse
)
Thank you L'arc En Ciel
(
Collapse
)
(
Collapse
)