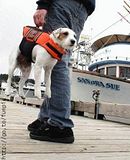 Yesterday - the adorable
kurarisa (She showed me her new Hydelike haircut..and she IS adorable!!!!) was putting up w/my fangirly squealing over SMILE (Loverboy) DVD, when Leigh yells that he's taking King to the vet.. O.o~ Oy oy oy Poor baby cut his paws on the steel fence outside.. ...

Well over 2 hours later they come back (Leigh told me in a huff not to bother going with them... errr ok ok when he gets in that crankypants mode I tend to leave him be - )...
Thankfully King is fine - 20 stitches and some $$ vetbill later.. but he has blue bandages on both front paws & this plastic cone to wear so he will leave the paws alone... gah! That's the cutest thing eva! so I borrowed my folks digitical cam.. & I hope to get a few good shots..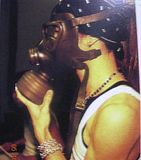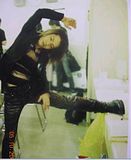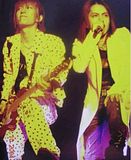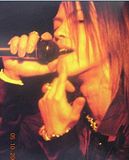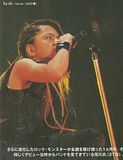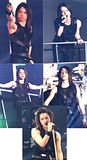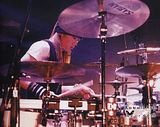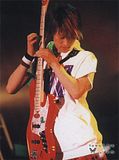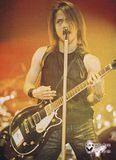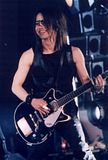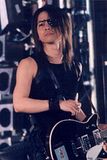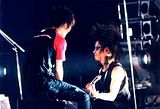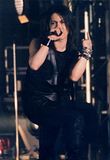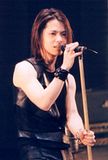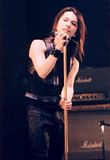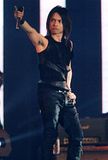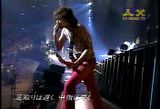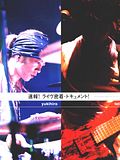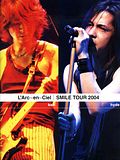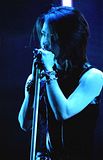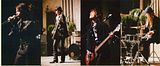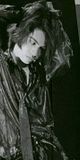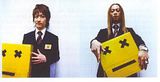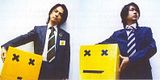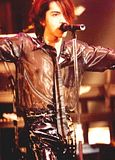 Back to the kitchen.. to cook