^0^ I received a wonderful package from
sedefendendo ! & I do believe I found a picture of the customs officials ^.~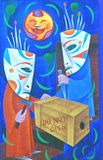 I've been feeling so spacey/addle minded the last few days. >.o I keep trying to get my brain to focus & concentrate, it just doesn't want to~. While definitely have projects that I need to do at work, I feel like I'm not getting much accomplished. I can't even say I'm goofing off, I just feel like I'm walking in place. Snap Out of it!

I did have a chance to meet up with
demonesque when she was in town for her Grandmother's party - Tasha & Sally, of course, demanded non-stop attention from her as soon as she sat down.
Katie was being plagued with some awful migraines before her trip to Detroit, and I was really concerned for her since she was leaving for Japan on Monday. It sure was a happy relief to see her post from Japan! I hope she has a great time.





Thank you to Youyoubbs/Bobbycalf *chu~~~* The lovely Celine was asking me a good question.. where are these pics/scenes on the Kagen No Tsuki dvd? I've not had time to watch all the special features, has anyone seen these scenes there?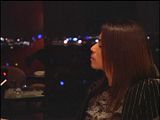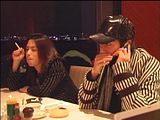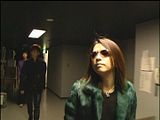 >.> It's almost 1 am Hyde san... oyasumi