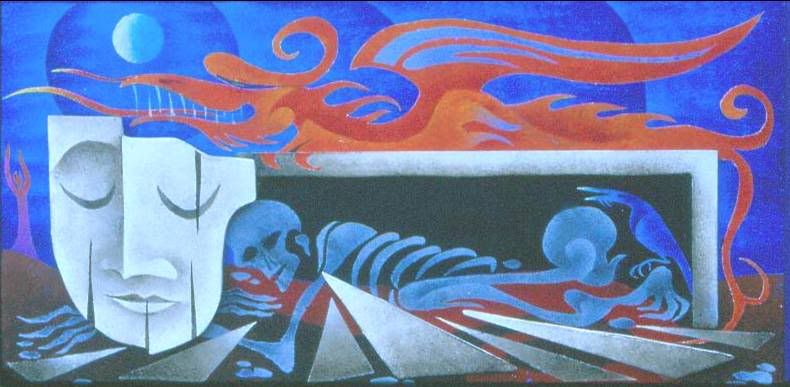 err my eustachian tubes keep getting blocked.. aahh I want to stick my finger all the way in but so goes September weather - It always makes me crazy w/ear pain & nose bleeds - but no sense dwelling as the Ear nose & throat guy told me really I couldn't do anything for it. . ah~ anyhooo



I saw a fascinating roundtable talk on TV CBC Sunday - it was the anniversary of the heartache that was Rwanda & they talked about if Evil had a face, and what was evil.
A fellow who survived the holocaust, a woman who had her daughter brutually tortured murdered, a man who had his family killed in Rwanda & a Peace Keeper in the Military all were on.

They were all asked if they saw "evil" and what was their encounter with it. Wow! the Canadian peace keeper said when he was in Rwanda - he saw it in the eyes of the generals who he shook their bloody hands - their eyes were dead black he said, not like normal eyes.

& such an interesting discussion about how some people are almost forced into evil (like the young men of Rwanda recruited as orphans and starving) so it becomes harder to resist. Does that make you evil? Are you as evil as the people who coordinate it who have intelligence/wealth but end up slaughtering people because you are so fearful you would die? It's not like these questions were really answered , but I felt a great hope in my heart - All these people on the panel felt such devestation in their own way... yet............ they still are optomistic. They all were activists for peace. I was so happy/sad? too see this show. Plus watching intellectual Canadian chat (albeit somewhat smug at times) makes me feel less stupid!